Baseball, Bonds, and CEOs on Steriods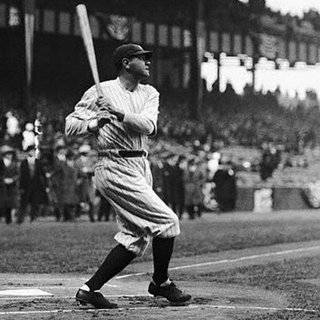 Nobody's Opinion
; There are few mystery's in the world as exciting as the home run. It is the high-light of baseball. The moment everyone hopes to see. To see a man hit a ball as far as the eye can see is a truly marvelous experience. It seems to defy reality, but you know its real, because you witnessed it. We may not believe our politicians, our teachers, our lovers, our children…deciphering what's real and what's not can be a daily chore. But a home run is as pure in reality as one can get. It shows what a man can achieve through sheer strength, years of hard work, and incredible concentration.
So, seeing Barry Bonds crying on TV about his recent troubles is very un-nerving.
Baseball, like everything else, reflects the times…and in that respect, I feel very sorry for Mr. Bonds. I don't like him as a person, but it seems like he has a catch 22 going on.
The issue stared out with him lying about taking steroids.
I mean, what's a guy to do? Take steroids and be a champ, or don't take steroids and slip into mediocrity?
Even those on steroids have to hit the ball first, don't they? Just to hit a pitch coming at you from all kinds of different pitchers with all kinds of different styles, at unbelievable speeds…you have to be at least in the 1% of the bunch just to make it to the top…right?
And in this world of always topping the last season, it's easy to see how all the steroids use came about to be the norm.
The players during the 1960s starting doing drugs. Not much was done. The owners and coaches turned a blind eye. Actually, the whole country was infiltrated with drugs all through the Vietnam War years, and they've never left.
After the longest strike in sport history, (1994) baseball lost a lot of fans. We were disgusted with both the managers and the players. People were NOT flocking back.
They had to do something to get the fans back, so they brought the lines in, and also fiddled with the mounds. So many home runs were being hit, those of us who followed the game wondered about the bats.
The strike zone even changed--- and then out of the blue came Paul Bunyan and John Henry, alias Mark McGuire and Barry Bonds, and the greatest home run derby in history.
The whole country was flocking back to the parks.
That year, was of course, probably one of the best years in all of St. Louis history.
Of course, most nobodies like me couldn't even get tickets, but we were proud.
Mark McGuire we thought was a player in the old sense…like the Babe, like Joe DiMaggio. He seemed honest, and beyond question: American to the core.
The whole thing came off as a well rehearsed play, and everybody thought it was real. We just ignored all of the home runs even the pitchers were getting. We needed our fix. The whole country wanted it to be real.
Then we saw Mark McGuire claim the 5th during his questioning before Congress. Mark got out of the game. He didn't have too. But, Mark knew what was coming. And after seeing Barry Bonds sobbing on TV, its obvious Mark was smart to get out.
Mark McGuire is no longer the hero he was here, not because he maybe took steroids, but because like Bill Clinton, he wouldn't own up to it.
We know how the President and Congress feel about the whole thing. We know that steroid's are illegal, bad for you, and make all records null and void. But whose fault is it? Is baseball just entertainment? Or is baseball something much more?
Having seen the rest of the World literally close down during the World Soccer Cup matches, its obvious that sports is used as a battling ground for people everywhere to get a chance through their representing teams, to feel superior to another group of people.
It's seems this need is a very important need in every person on the planet.
Why it is so important, I don't know. But it's the real reason the religions don't get along, countries don't get along, and the basis for most fights.
So that makes all sports very important for all governments.
That's why the Olympics are so important for the Chinese. They intent to show the whole world their superiority. Short of killing people, it's the next best thing to proving how superior you really are.
What will happen to Barry? Well, Babe Ruth will always be considered the best slugger in baseball, historically speaking, no matter what Barry does. The game has changed.
All around, the Babe was probably the best player who ever lived. .
One thing that doesn't seem to change is the people's need to see their hero's do the impossible…just for them. We need our warriors. And we want them to be real.
But the truth is in this world of CEO's on steroids…as long as baseball players draw the fans, the owners will say nothing. It's always about the bottom line. And despite the slamming of the few, it will probably remain so.
Nobody's Perfect
; Untill Marvin Miller organized the players into a union, the owners treated the players pretty much like their slaves.
Nobody's Knows;
Curt Flood said "I am a man, I live in a democratic country, and I believe I am entitled to participate in a free enterprise system." This man helped to get the concept of free agency passed. Remember, Curt was NOT an illegal immigrant at the time he said this.
Nobody Cares
; My favorite slugger of all time was Jack Clark. If I could see a Jack Clark home run one more time, I would be a happy camper. (sigh!)